Science Driven Innovation
Product development is the engine behind Freshpoint, with the emphasis placed on science-based products that provide effective solutions to existing problems. Freshpoint's product development success is a tribute to the quality of our research team, under the leadership of Professor Yoav Eichen and Dr. Husein Salman. The investments made in our intellectual property are protected by a series of worldwide patents, with additional patent applications being filed on a regular basis.
Based on a patented technology, our indicators work by chemically dissolving an aluminum layer, at a rate that is temperature dependent. A reactive layer is applied to the aluminum layer at the point of activation, triggering the chemical process. As the aluminum is etched, the color/visual sign underneath it is revealed.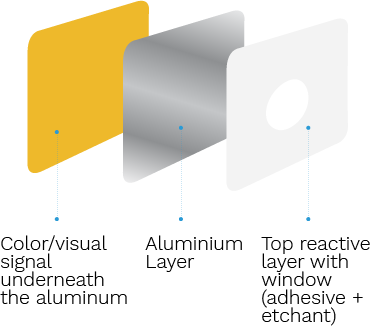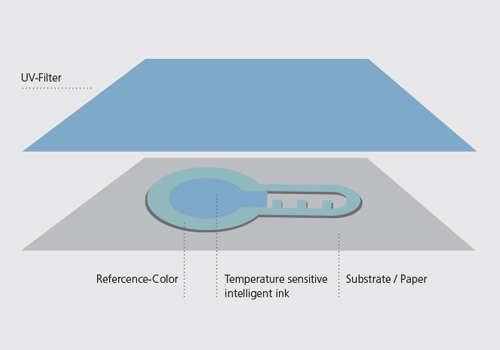 Our patented Ink Technology enables us to print active indicator ink which is activated by using an ultra violet (UV) light source. A filter is then placed over the label to protect it from deliberate or accidental recharging.
Upon activation, the ink turns a deep blue color, and then fades back to its original white at a rate that is time and temperature dependent.